Access to the patents all over the world and search for Prior Arts…..
Benefits of conducting a prior art search
Determine whether your invention is novel compared to public prior art. Develop a strong patent claim strategy before you file your patent application (and reduce the chance of extensive amendments) Account for close prior art when drafting your patent application
Please contact Manager UBL Cell to request access online or get appointments for a physical meeting at USJ Tech Transfer Office.
You will be able to Access Local Patent Database, Commercial Databases and Assitance for Free database search using Zoom from your home.
email to ublc@sjp.ac.lk
Call or WhatsApp 0771115565
Free Data Bases
The Following patent databases can access from anywhere. If you need any assistance or arrange special training program on Patent Search Please contact UBL Cell.

The PATENTSCOPE database provides access to international Patent Cooperation Treaty (PCT) applications in full text format on the day of publication, as well as to patent documents of participating national and regional patent offices.

Espacenet is a free online service for searching patents and patent applications. Espacenet was developed by the European Patent Office together with the member states of the European Patent Organisation.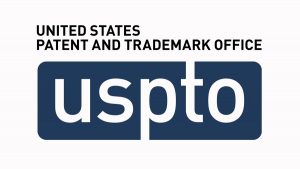 United States Patent and Trademark Office. The USPTO houses full text for patents issued from 1976 to the present and PDF images for all patents from 1790 to the present. Patents may be searched in the USPTO Patent Full-Text and Image Database (PatFT).

KIPO, KIPRIS, patent search, trademark search, design search, foreign trademark search, foreign patent search by Korian Intellectual Property Office.
Japan Platform for Patent Information (J-PlatPat) offers the public access to IP Gazettes of the JPO free of charge through the Internet. Offers searches for Patent & utility model number, FI/F-term, PAJ, Patent map guidance, design number, design classification, and Japanese trademarks.
Sri Lankan Patent Database
USJ Researches can now access to the Sri Lankan Patent Database at University Business Linkage Cell (UBL Cell) of USJ. In order to access Sri Lankan database please visit UBL Cell.
Commercial Patent Databases
The Following Commercial databases can only be accessed at University Business Linkage Cell (UBL Cell) of USJ. In order to access these databases please contact UBL Cell. Please note that these databases have limited access and available only few days per month.




Non Patent Literature
Non patent literature such ans research papers, Journal and etc. can be accessed through the USJ Library.

Click here to Access the E Resources offered by USJ Library. 
State of the art searches
How far to go and when to stop will depend very much on the nature of the query and the extent of the material found.
A limited number of hits can be analyzed thoroughly; where there is a great deal of prior art, if the search can't be refined then it is reasonable to adopt a broader approach and bring the search to a halt.
Novelty / Patentability Searches
The scope of these searches is generally narrower than a state of the art search. You could decide to stop your search when:
The prior art has been found for all claims of interest that demonstrates that these claims lack novelty or inventive step
A point has been reached where the claims diverge widely from a central idea and it's not clear which direction is preferred
Remember that it is sufficient to demonstrate a lack of novelty if you can find even a single document that describes the features of a claimed invention, assuming that this document was made available to the public before the patent in question was filed.
But if you find few or no relevant documents, you may be tempted to keep going on and on with your search. Use your experience and common sense to make up your mind – some ideas are actually new!
Freedom to Operate Search
Freedom to operate searches are generally limited by:
The particular technology in question

The countries in which you or your client expect to operate

The legal status of any patent documents found, whether a patent is still in force or expired or whether a patent application can still be filed for the same invention elsewhere
Unlike novelty searches or validity searches, you should be aiming to find all potentially relevant documents. Otherwise you or your client might risk infringing a patent you didn't even know existed, because you missed it in your search!
Validity Search
Similarly to novelty/patentability searches you will want to find documents that describe the features of a claimed invention. However, you will likely want to probe available documents more exhaustively to find more results that might demonstrate lack of novelty or inventiveness, in case one of your documents is rejected.